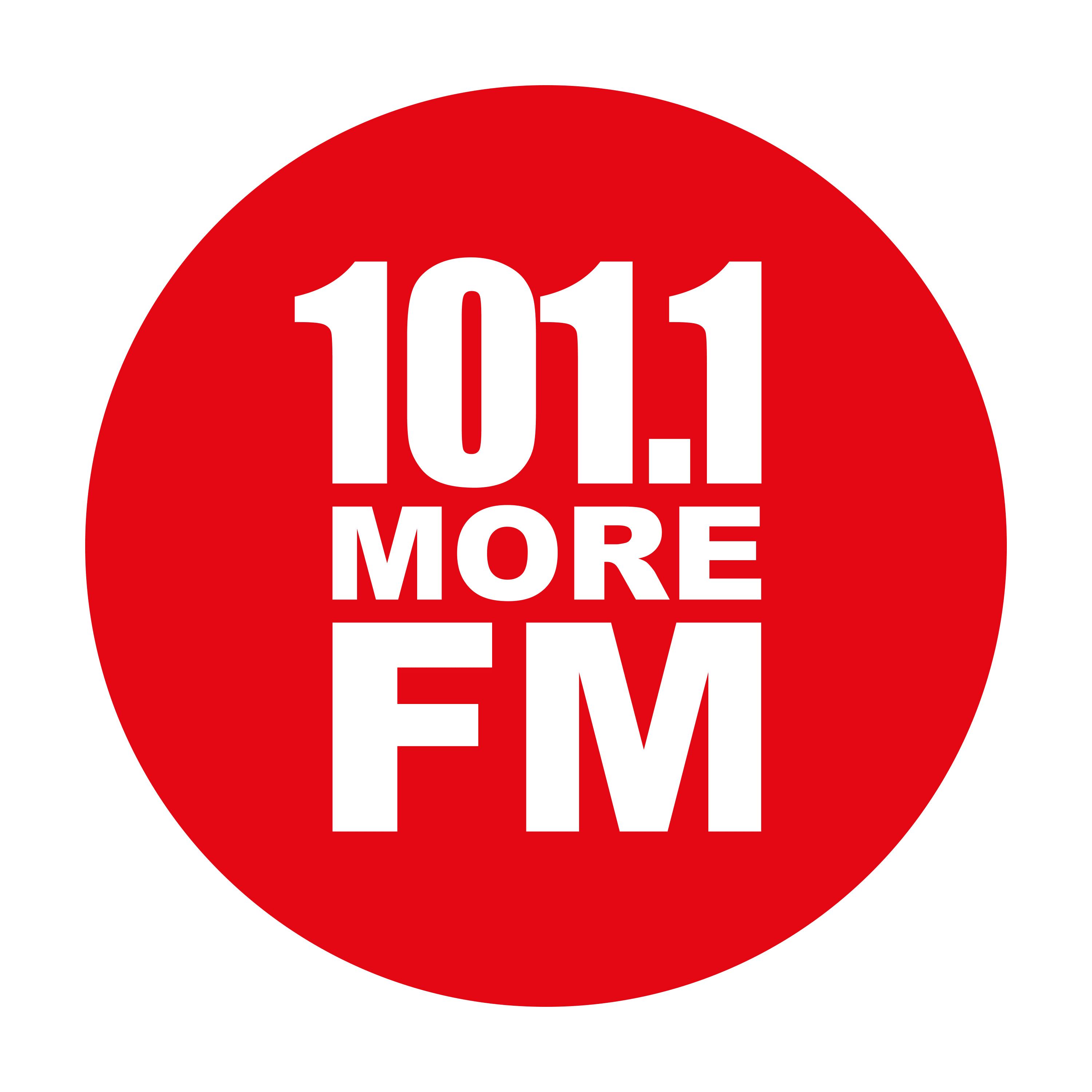 101.1 PLUS FM HD – 101.1 Plus FM
Plus FM now broadcasts HD radio
101.1 More FM now broadcasts in HD signal. Tuning to an HD Radio channel is as easy as tuning to 101.1 on the FM dial. But you need an HD compatible receiver, it will detect the station's HD Radio signal and automatically tune to that signal within 7-10 seconds. You will notice the bright and brilliant sound quality of digital radio. Most HD Radio compatible units will have an HD Radio signal indicator used to ensure the radio is tuned to an HD Radio station.
Remember, everything is free, 24/7. There are never any subscription fees.
An HD Radio compatible receiver (radio) is required to enjoy this free service. HD Radio units are available in a variety of forms, ranging from small portable units that are easy to carry when exercising, to in-dash units offered as original equipment by several car manufacturers. Aftermarket HD radios are available for car owners who want to replace their existing in-dash radio with an HD radio compatible unit. For home or office use, several portable, tabletop, and high-end receivers are available. All HD Radio compatible devices generally offer the same features that were standard on AM-FM radios in the past. HD Radio unit investment requirements usually start below one hundred dollars and increase with type, features, and quality. More information about HD radio and where to buy HD radios can be found at https://hdradio.com/get-a-radio/new-cars/
Welcome to the brilliant and beautiful sound of HD Radio!
What is HD Radio?
HD Radio is a technology that broadcasts a high quality digital audio stream in addition to our regular broadcast frequency of 101.1 PLUS FM!
Am I hearing HD Radio right now?
Unless you have "HD radio" you won't hear our HD-1 audio stream.
How do I know if I have HD radio?
You can check your car manual or look for the "HD" logo on your car manual or radio when listening to 101.1 MORE FM. This technology is new, if you have an older vehicle you probably don't have HD radio.
I have an HD radio?
First, make sure you haven't confused "HD" with "RDS" – "RDS" or Radio Data System is a technology that will read the artist and title of a song. Most radios produced after 2005 have "RDS" If you have HD radio, tune to 101.1 MORE FM and wait 8-10 seconds when listening – you could almost hear a change in the audio when the HD starts up, and the HD logo will light up at the top. Once the HD logo lights up on your radio, you're listening to MORE FM in clear HD – the best sound you'll ever hear on 101.1 MORE FM!
I don't have HD radio?
If you don't have HD radio, fear not, the future is here! Click here to browse the HD radio store and find a model that suits you best! HD radios are also becoming standard in many vehicles, so when shopping for a new vehicle, ask to see models equipped with an HD radio.
The signal goes in and out?
Just like FM, the signal goes in and out, but with no static in digital broadcasting, you get it or you don't! The 101.1 MORE FM HD signal is slightly weaker than our FM signal, so while you can get 101.1 FM in a parking lot or in Lincoln, you can't get 101.1 MORE FM HD in the same location. If you're receiving 101.1 MORE FM in HD, we'd love to hear about your experience! Please click here to do so!