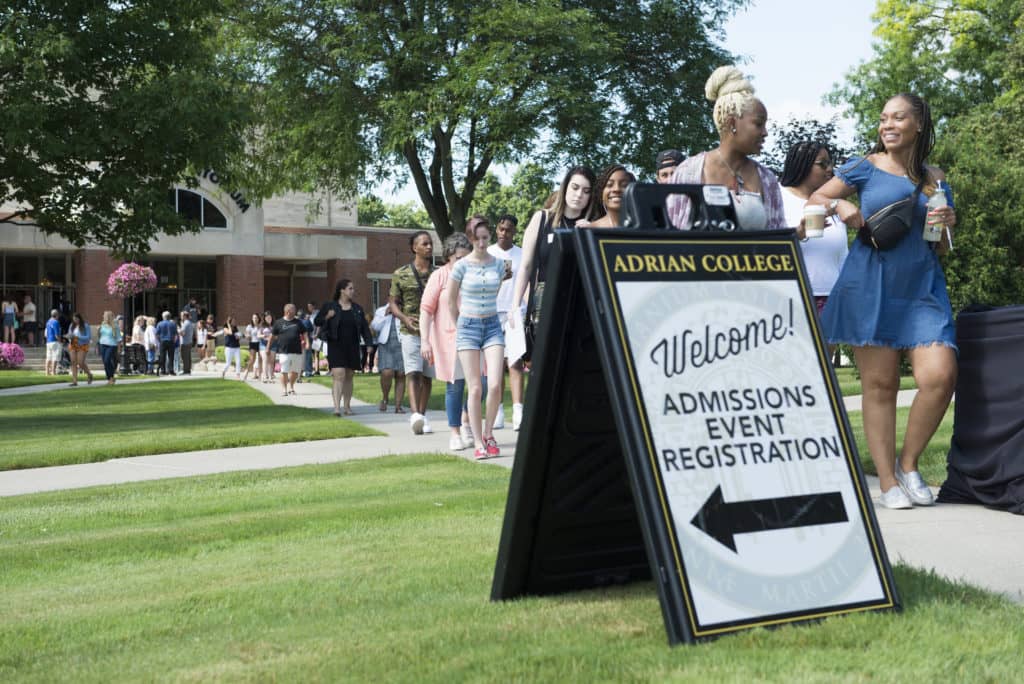 Adrian College will organize "Sneak Peek Days"
Adrien, MI – Adrian College will be hosting two Sneak Peek days during the first full week of July with three sessions (9-11 a.m., 12 p.m. to 2 p.m. and 3 p.m. to 5 p.m.) scheduled for Thursday, July 8 and Friday, July 9. Adrian The College's vice-president of enrollment and student affairs, Frank Hribar, expects around 200 people to attend each session to get a comprehensive overview of the Bulldogs campus.
"Sneak Peek Day is an opportunity to initiate the onboarding process for our new incoming class," Hribar said. "It serves as a framework for the welcome week in August. Our staff enjoy reconnecting with families and helping them prepare for their fall experience.
We are particularly delighted to welcome a class of over 600 new students this year.
The two-day program includes a warm welcome from College President Adrian Jeffrey Docking and information will be shared by admissions and financial aid staff.
Following the introductory session, visitors will be directed to the Shipman Library where stations will be set up offering information from various staff, including admissions, financial aid, billing, academic services, the registrar's office, academic affairs, athletics and the medical center.
The Caine Student Center will present Visit Lenawee to give visitors an overview of what is available in Adrian County and Town. Financial aid staff will also have a table set up in the student center to offer advice and accept payments.
Food trucks will be stationed in front of the Adrian Tobias Center for a variety of lunch options.
Each session ends with a visit to the Merillat Sports and Fitness Center where tours of the facilities will be organized.
For more information or to register to participate in Sneak Peek Days, email Adrian College Admissions Director, Stephanie Updike, at [email protected]
Tune in to our local and national newsletters, any time of the day or night, for this story and more.
#wlenradio #wlennews #lenaweenews
* Photos courtesy of Adrian College, from their Sneak Peek Days in July 2019 *