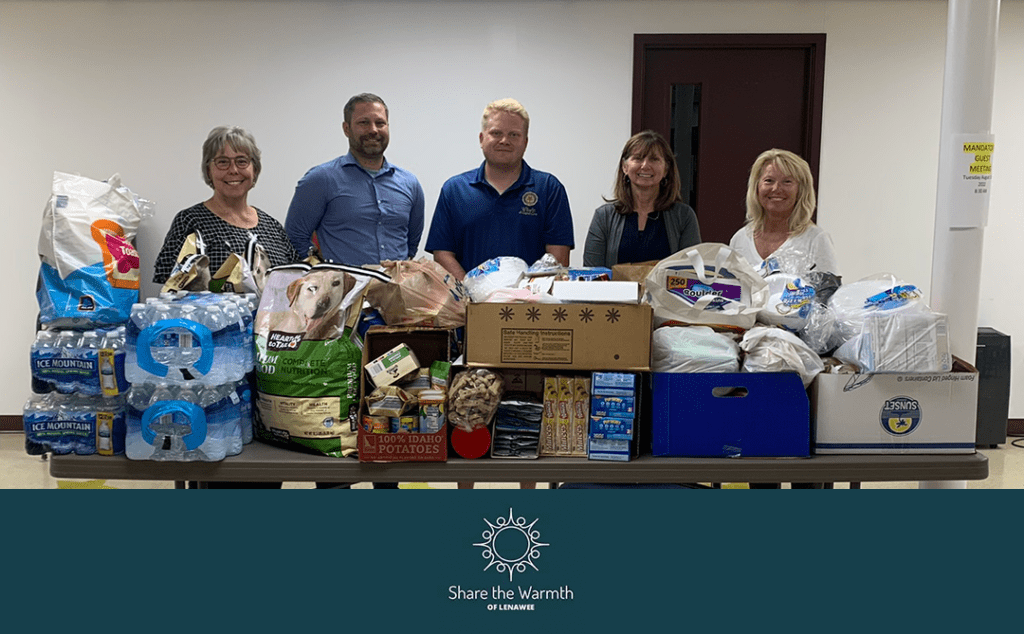 Adrian's community continues to support displaced residents of Riverview Terrace Apartments
Adrian, MI – Residents displaced from the Riverview Terrace flats in Adrian have been relocated to the area after a two-week stay in Dundee.
They were forced out of their building at the end of July due to significant structural issues with the building…and since then have been moved from hotel room to hotel room. Some were able to stay with family or friends.
The City of Adrian recently purchased the Adrian Inn on West Maumee to provide temporary housing for affected residents. It's unclear at this time how long it will take to fix Riverview Terrace…if it's even possible, or something the owners group wants to pursue.
In the meantime, the community has come together to provide what they can to help displaced residents…donating meals, toiletries, pet food, and more. Recently, employees of the TLC Community Credit Union collected items for residents of Riverview Terrace. Items have been dropped off at Share the Warmth of Lenawee where they will be distributed to residents.
The Town of Adrian collected items for the residents of Riverview Terrace Apartments. For more information on how you can help, contact Adrian's City.
Tune in to our local and national newscasts, any time of day or night, for this story and more.
#wlenradio #wlennews #lenaweenews
*Photo courtesy of TLC Community Credit Union*