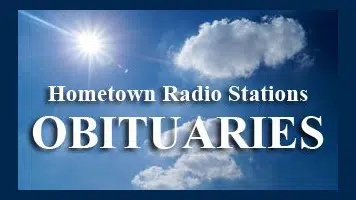 CATHERINE L. (DISHONG) CARPENTER, 91
Catherine L. (Dishong) Carpenter, 91, of Overland Park, KS and formerly Indiana, PA, visited the Lord on Wednesday, October 20, 2021 from Advent Health Hospital in Merriam, KS.
Daughter of the late Lemmon Bird and Mary Etta (Nicholson) Dishong, she was born December 10, 1929 in Hillsdale, Pennsylvania.
Catherine attended Montgomery Township High School.
She married Wayne L. Carpenter on January 1, 1951 at Hillsdale Wesleyan Methodist Church. They shared sixty-two years of marriage together.
Catherine was currently a member of the Indiana Wesleyan Methodist Church in Indiana, Pennsylvania.
Wife of the late Reverend Wayne L. Carpenter, Catherine had held various positions in the churches her husband led, including missionary societies.
Loving wife, mother and grandmother, Catherine's life was centered on her faith and her family, with talents as a housewife, baker and hospitality.
She is survived by her two sons: Harold V. Carpenter and his wife Cheryl of Overland Park, KS and the Reverend Karl W. Carpenter and his wife Becky of Hagerstown, MD; his three grandchildren: David Carpenter and his wife Jennifer of Overland Park, KS; Charity Englund and husband, Travis of Omaha, Nebraska and Barak Carpenter and wife Erin of Martinsburg, WV; his six great-grandchildren: Gabriel; Mason; Emma Renée; Robert Dean; Crosby and Spencer Carpenter; her sister: Pauline Dishong from Indiana, PA, her sister-in-law: Alma Dishong from Newton Falls, OH and many nieces and nephews.
Catherine was predeceased by her parents; her husband, Wayne on February 10, 2013; his twelve brothers and sisters: brothers: Lemmon J.; Herman and Amos Dishong and sisters; Françoise Allison; Jennie Degenkolb; Marie Boulanger; Izora Mackanos; Rev. Ada Chess; Edith Decker; Elizabeth Douglas and her twin sisters: Lula and Beulah Dishong.
Family and friends will be received from 11:00 a.m. to 1:00 p.m. on Thursday, October 28, 2021 at Rairigh Funeral Home, Ltd. in Hillsdale, PA, where a 1:00 p.m. funeral service will be held immediately following the visitation. Reverend Richard Price and Catherine's son, Reverend Karl W. Carpenter will officiate. Interment will be in Montgomery Cemetery in Grant Township, Indiana County, Pennsylvania.
Memorial contributions may be made to the Indiana Wesleyan Methodist Church Building Fund, 31 South Twelfth Street, Indiana, PA.
Visit www.rairighfh.com to sign Catherine's guestbook and share a message of condolence.
.