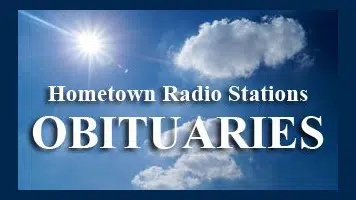 CHAD RICHARD STINEMAN, 23 | WCCS AM1160 & 101.1FM
Chad was a blessed soul with a heart of gold. He enjoyed carpentry, working on cars, quad biking and swimming. He also enjoyed hunting, fishing, camping and enjoyed spending time with his family.
He is survived by his mother and father, Lori and Richard Stineman; his sister and brother-in-law, Nicole and Timothy Rohrabaugh; his nieces, Melody and Elizabeth Rohrabaugh; her paternal grandmother, Betty L. Stineman; her maternal grandfather, George E. Marsh; his aunts, Vicki Robbins, Karen Stineman and Dee Dee McCurdy.
He is also survived by his uncle, George K. (Tammy) Marsh; and his cousins, Jordan Camerata, Josh (Tracy) Marsh, Jesse (Derice) Marsh, and Chloe and Fiona Camerata.
He is predeceased by his maternal grandmother, Joan Beth Marsh, and his paternal grandfather, Richard Leroy Stineman.
Friends will be seen Tuesday from 2-4 p.m. and 6-8 p.m. at Bowser Funeral Home and Cremation Services, Inc., Homer City. Friends will also be received Wednesday from 11 a.m. until time of service at 1 p.m. at the Bowser Funeral Home Chapel with Reverend Katrina Laude officiating. Interment will follow at Greenwood, Indiana Cemetery.
Please visit www.bowserfh.com to order flowers, send your condolences online or to come to the funeral home.
.