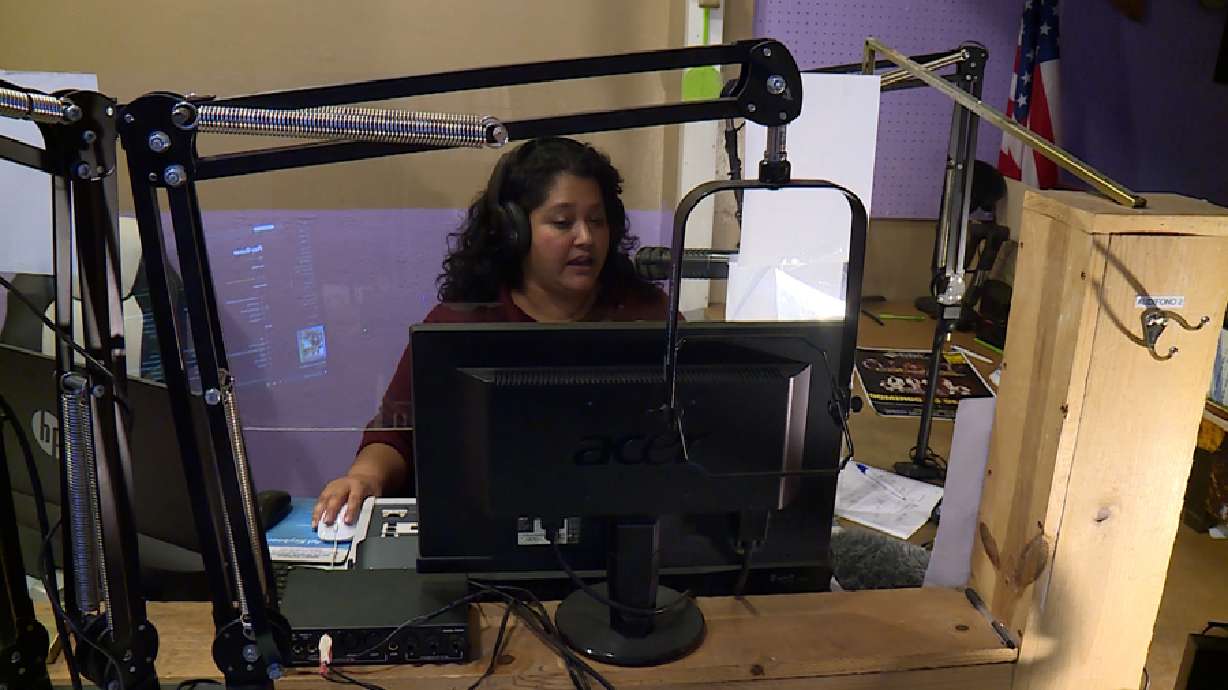 Clinic director becomes radio host to keep Hispanic community informed
Lillian Newey hosts a radio show in Burley, Idaho. She left her job at Intermountain Healthcare in Murray years ago to run a clinic in Burley. (Mike Anderson, KSL-TV)
Estimated reading time: 2-3 minutes
BURLEY, Idaho — Years ago, Lillian Newey left her job at Intermountain Healthcare in Murray to manage one of the company's clinics in southern Idaho.
She took on another responsibility along the way and became an educational voice on the airwaves, helping the Hispanic community get important information about COVID-19.
Downtown Burley doesn't quite have the same feel as Murray, Utah.
"At the time, I didn't even know we (Intermountain Healthcare) had a hospital in Idaho," Newey said.
But Newey and her family made Burley their home after she took a job as a clinic manager. Part of what drew him there was the large Hispanic community.
"And then COVID came along, and then we realized there was a need. And when we started sending a lot of information about COVID, we were like, 'Okay, we have to do it in Spanish,'" she said. .
She soon realized that was not enough, and she began looking for a way to help. It was then that she found herself on the radio.
"I call it my hobby. I tell them they can pay me in tacos," laughed Newey.
She plays music, but mostly she talks, sharing the latest information on COVID-19 and other important health topics.
Newey started out as a guest, but now hosts Nuestra Comunidad, or Our Community, every Tuesday night.
She said people listen and ask questions, and she helps families like hers.
"I came to the United States in 1989, so I was 9 years old. I only spoke Spanish," Newey explained.
His show is just one piece of Voz Latina, a volunteer radio station where everyone participates — from broadcasting to cleaning the sidewalks, like station president Ruben Bautista.
"She helps us a lot with, you know, educating people, you know," Bautista said.
Newey says she's not sure if that's why her family needed to move here, but it made her feel more at home.
"It gives me this blessing to be able to help others," she said.
Newey, originally from Guatemala, talked about other big topics, like suicide prevention, teen pregnancy, and vaping.
She says she encourages listeners to call her directly with questions at her office at the Intermountain Clinic.
×
Pictures
More stories that might interest you