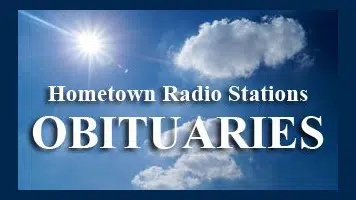 DAVID LEE CHAPPEL, 71 | WCCS AM1160 & 101.1FM
David Lee Chappell, 71, Indiana, died Tuesday, June 7, 2022 while at his home.
Son of Clarence and Nellie (Barni) Chappell, he was born July 1, 1950 in Ernest, Pennsylvania.
David had been employed by Walmart for over 10 years. He enjoyed hunting, fishing and playing softball. David will be remembered as a loving husband, father, grandfather and great-grandfather.
Surviving is his wife of 49 years, Sharon (Smicklo) Chappell of Indiana; daughters, Marsha (Jason) Geneva of Penn Run, Melissa (Shawn) Wilson of Shelocta and Melanie Chappell of Indiana; siblings, Annie Ryan, Mary Lou Shaffer, Denny Chappell, Diane Haws, Nancy Hitchcock, Doris Stadtmiller and Donna Cometsky; grandchildren, Bryan, Marissa, Jesse, Noah, Jenna, Kiara, Erica and Shyla; great-grandchildren, Emma, ​​Kaden, Sophia, Grant and August; and many nieces and nephews.
David was predeceased by his parents and siblings, Virginia Skerbetz, Tommy Pecco, Paul Landi, George Landi, Pauline Labant, Clarence Chappell, Jr. and William Chappell.
Friends are invited to a memorial gathering on Saturday, July 30, 2022 from 2 to 3 p.m. at the John A. Lefdahl Funeral Home. A memorial service will follow immediately in the Lefdahl Chapel.
Interment at Oakland Cemetery will be private.
.