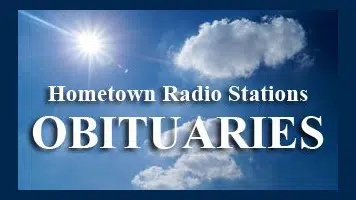 DONALD HARSHYNE, 88 | WCCS AM1160 & 101.1FM
Donald Harshyne, 88, of Indiana, died July 6, 2022 at Beacon Ridge Nursing Home. He was born on February 18, 1934 and was the son of the late Charles and Mary (Shandick) Harshyne.
Donald retired from Penelec and later worked for Don Huey Remodeling. He was a member of Summit Church in Indiana, Pennsylvania, and a former member of the Indiana Elks Club and Indiana VFW.
Donald is survived by his two sons, Larry Harshyne and his wife Karen, of Sellersville, PA; and Dennis Harshyne and his wife, Sandy, of Shelocta PA; four grandchildren, Larry Harshyne and his wife Mandy, Wendi Pallozzi and her husband Joe, Benjamin Harshyne and his wife Kate, and Zachary Harshyne; and six great-grandchildren, Nathan, Joshua, Olivia, Ella, William and Jack. He is also survived by his brother Charles S. Harshyne and his wife Mary Elizabeth, of Gulph Mills, PA.
In addition to his parents, Donald was also predeceased by his wife, Carrie; sons, Dwayne and Donald (Bo); and his sister, Barbara Harshyne.
In lieu of flowers, donations may be made to Summit Church, Indiana.
Per Donald's wishes, private services will be held at a later date. Bowser Funeral Home and Cremation Services in Homer City are helping the family.
.