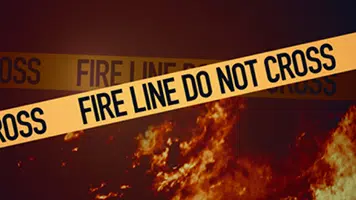 FIRST RESPONDERS BATTLE HOUSE FIRE, COLD TEMPERATURES IN HOMER CITY SUNDAY
Indiana Fire Stations at the intersection of Center Street and Beech Street in Homer City.
Within minutes of the initial call, the Blairsville, Black Lick, Armagh, Clyde and Aultman Fire Departments were called to assist at the scene.
The fire was seen coming out of the windows of the two-story house around the corner, and crews went into defensive mode to prevent the fire from spreading to nearby buildings, according to Homer City Fire Chief Terry Gardner .
Deputy Chief Joe Iezzi, Jr. praised the work of one of Homer City's Lifetime Members, Scott Johnson, who helped ensure residents were safe before heading to the fire station.
The house has been gutted and is considered a total loss. No injuries were reported and the cause of the fire remains unknown at this time. National police firefighters were called to investigate. The names of the victims have not been released, but the two adults and three children are receiving assistance from the American Red Cross.