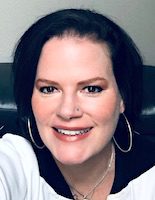 Foley Named AM Co-Host, Star 101.3/SF – RAMP – Music & Radio Pros
• iHeartMedia Hot AC KIOI (star 101.3)/San Francisco announced a morning driving change — Corey Foley will join existing wakeup host Markus D. form Marcus and Coreystarting June 3.
Foley will succeed Sandy Stecwho announced she would be moving to Los Angeles to continue as the afternoon host on AC sister KOST 103.5 and focus on her budding acting career.
Foley recently co-hosted matinees on Alpha Media Triple A KINK/Portland. His previous experience on the big market morning shows includes stints with The Dave Ryan Show on KDWB/Minneapolis; like half of noise and thunder on KILT-FM/Houston; The Morning Monster Show on WLLD (Wild 94.1)/Tampa Bayas well as the Bay Area's previous experience as one-third of Ken, Corey and Eddie show on old KBWF (95.7 The Wolf)/San Francisco.
"Corey is a terrific personality," said Mark Adams, PD of Star 101.3. "She possesses the ability to fearlessly share her life experience with listeners while genuinely listening to theirs; all while being relatable and often in a way that makes you laugh out loud. These qualities, along with his background and previous experience in the Bay Area, make him an ideal choice to join Marcus and Jason in the morning for Star 101-3.