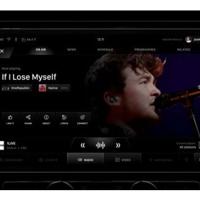 How DTS AutoStage will generate listening information for broadcasters. | Narrative
(Second in a series) At its core, the hybrid radio opens up a two-way data pipeline between the radio and the connected car, enabling interactivity, content recommendations and listening information. Much like SiriusXM is able to do with its next-generation 360L receivers, Xperi's DTS AutoStage will allow broadcast radio, for the first time, to collect data on how motorists consume its product.
When a broadcaster integrates with Xperi's DTS AutoStage platform, Xperi creates an organization within its system where all of the broadcaster's stations are housed. Since vehicles equipped with DTS AutoStage are connected to the Internet, Xperi will be able to report a series of valuable information to the broadcaster. According to Xperi Senior Vice President of Broadcast Joe D'Angelo, these include "listening metrics on how people interact with their programming, how they listen to stations, when they listen, what events they listen to. and what advertisements they have been exposed to. And we're able to do that across the country for all of their stations so they can see all of their stations in a market or just an individual station," he adds.
Data and analytics are provided to broadcasters with fully licensed album art, song lyrics, artist biographies, and features like personalization and recommendation. Since Xperi's business model is based on licensing access to its platform to the automotive industry, it is able to provide these services at no cost to broadcasters.
The specifics of the data Xperi will collect and share with broadcasters are still being worked out between the company and participating broadcasters. "We are now working with industry to get guidance from them on what is valuable to them," D'Angelo says.
So far, Mercedes-Benz is the only car brand to implement Xperi's DTS AutoStage. In the first quarter of 2022, the Daimler-owned brand expanded shipments of DTS AutoStage-enabled models to more than 40 countries, Xperi CEO Jon Kirchner said during a quarterly conference call with analysts. "And during the quarter, we continued to develop the pipeline with OEM customers in the United States, Europe and Asia," he added, suggesting the company is making steady progress to expand its hybrid radio product. to other car manufacturers.
Which metrics are most important for broadcasters?
Xperi collects data from users of DTS AutoStage-enabled Mercedes-Benz models sold in these 40+ countries, as conversations with radio stakeholders continue about what data is useful to them and how they would like to see it presented . "We're now iterating in near real-time with the industry and will likely be doing more public presentations of this capability in the fall," D'Angelo continues. Xperi is targeting the NAB Show New York, October 19-20, to have a discussion with the industry on this topic. "We want to make sure we get it right," he says. This includes ensuring that all data shared complies with the European Union's General Data Protection Regulation and California Consumer Privacy Act. And that the data can be translated into the metrics and analytics the industry is used to. "We're going through that process right now with the industry," says D'Angelo. "And what I've seen is very compelling, where we can show them heatmaps of where their listeners are, and a count of vehicles listening to each audio event, whether it's a song or a spot or whatever. be."
The system could even give broadcasters a readout of programming elements that cause people to tune out of their station. When the radio is turned on, the vehicle transmits to Xperi's servers the specific market it is in at that time. Within 500 milliseconds, Xperi sends the vehicle a full list of radio stations for that market and all Now Playing information. This opens a "session" with the platform in which the vehicle is connected to the DTS service. When the vehicle tunes to a radio station, every discrete audio event – a song, a spot, a segment of conversation – is measured. "As the driver navigates from station to station, we will know that he has essentially established another connection with us for a different radio station."
The result is a mass of big data that can be used to improve scheduling and provide attribution and other metrics for sales. "As this ramps up, the number of transactions, the accuracy of the data, and the insights that we're going to be able to provide is important," D'Angelo says.
Read more:
Radio upscaling with hybrid radio can happen faster than you think.
Coming to Inside Radio Later This Week: Radio Is Rethinking What It Can Offer On The Dash