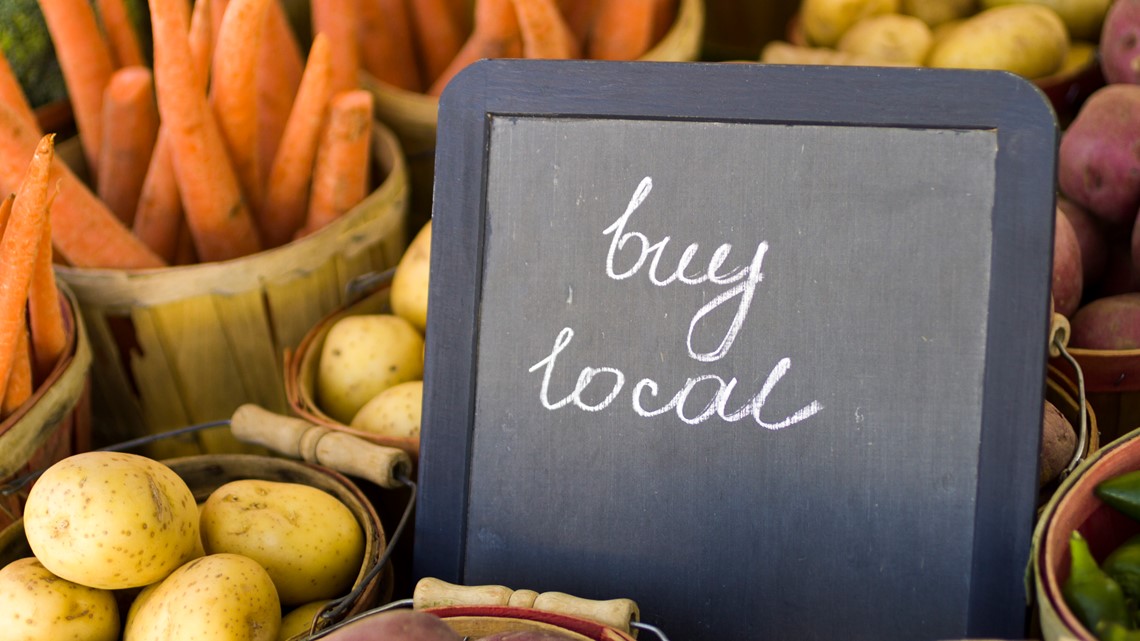 How Small Businesses in North Texas Can Apply for an Economic Disaster Loan
SBA's Office of Disaster Assistance Public Information, Susheel Kumar, details the process for applying for a loan under the EIDL program.
Late last week, Governor Greg Abbott announced that Texas was now included in the United States Small Business Administration's declaration of economic disaster, allowing qualifying businesses in the state to access the program. ready.
Susheel Kumar, the SBA's public information manager for the Office of Disaster Assistance, Susheel Kumar, whose district includes Texas, explained in an interview that the program allows loans of up to $ 2 million with interest rates for small businesses at 3.75%, while nonprofits are at 2.75%.
Repayment plans can go up to 30 years, but the exact terms are decided on a case-by-case basis. The first loan payment doesn't start until 12 months have passed, Kumar said.
"The economic disruption has strained nationwide supply chains," Kumar said.
Kumar said the SBA had received "significant volumes" of requests, but did not dare estimate the number because he did not yet have the numbers. He also said that there had also been a number of loan approvals.
The term "small business" can mean several things. Kumar said that often how the SBA determines which companies are considered "small" depends on a variety of factors, including industry, amount of average annual revenue, and number of employees, among other factors. The definition of SBA for various industries can be found here.
RELATED: LIST: Buy Small & Help Local Businesses Amid COVID-19 Crisis
Kumar spoke with the Dallas Business Journal about the loan program, who should apply and what applicants should keep in mind.
Can you tell me about the purpose of the EID loan program?
We seek to provide maximum cash working capital to qualifying business owners who have demonstrated the ability to repay and have paid their bills on time. The money should be used very specifically for working capital purposes, i.e. paying your suppliers who are owed (payment), as well as making payroll – because one without the other is a grain without the milk.
So (the loan program is) for business owners to pay their suffering employees. And for business owners to pay off their accounts payable. One man's accounts payable (are) another man's accounts receivable, so (we) make sure the supply chain is not disrupted.
Overall, we are trying to find as many loans as possible. We have a strong national loan pipeline. We seek to prove them as early as possible so that we can meet the needs of the business owner who drives this economy.
What advice would you give to small businesses applying for this program for the first time?
Please go ahead and apply and see what maximum amount you qualify for.
For the most part, homeowners, there is a fixed interest rate, there is no volatility, and you get your money straight from the Consolidated Revenue Fund.
This is different from a 7 (a) (loan) or 504 (loan), which must be guaranteed by the SBA and then paid by the banks. This (loan) comes directly from the Treasury. So the money is in (your) hands quickly. You can then apply and have peace of mind knowing that you have what you need to pay your bills.
No one sleeps at night knowing they have an unpaid bill for god's sake. Let us help you help your customers, your employees, your revenue stream and your accounts payable.
From a logistics standpoint, what documents do small businesses need to apply for the program?
The application portal on the website will request five items in advance. It starts with an app. This application is quite simple – name, social security number, what was the address where the business is located, and you have to mark the economic damage at the very top.
Once you're done, there's the downloadable 4506, which is an IRS transcript that you download, sign, and return. Then there is also a place to download the tax returns. If you don't have it, don't worry. In other words, provide it later.
There is a place for a personal financial statement to fill out: assets and liabilities, network calculations, any real estate owned. If you own commercial real estate in the form of renting out the homes you have purchased for rental income, you are potentially eligible for (the) economic disruption (loan).
Finally, the expected liability is last but not the least. This breaks down what your supplier needs, who you owe, how much you owe, when you owe them, and any collateral they may have.
The next item online is the supporting documentation you wish to file. You might want to send your income statement so they don't have to ask for it later and with some sort of handwritten note (to indicate) what your unique situation may be.
These five elements are what we call the initial eligibility set with which we seek to subscribe. If you have these five forms, we're good to go.
How long does it take for small businesses to receive these loans?
We finance within 25 to 30 business days of subscription. With the nation-wide application effort, we want to manage your expectations by promising little and hopefully over-delivering. It is in this state of mind that I am giving you these figures.
That said, in terms of follow-up, after the requester sends it in, wait around a week or two on average before calling to find out what's going on. Every time someone picks up the phone and calls, and you need to check what's going on, it takes a while for the subscription.
Can small businesses still apply even if they already have a line of credit?
The fact that you have credit elsewhere goes a lot more toward credit than repayment, as it basically indicates that you are paying your bills on time and have a good repayment. In the meantime, I encourage business owners to use a line of credit for exactly this reason. It is a source of cash to keep your business running. All of these amounts can be reimbursed by the SBA as they were used specifically for disaster purposes. If you have a level of cash, which most business owners do, please use your cash sources to keep your business afloat.
Note: This interview has been edited for brevity and clarity.
Learn more about WFAA: