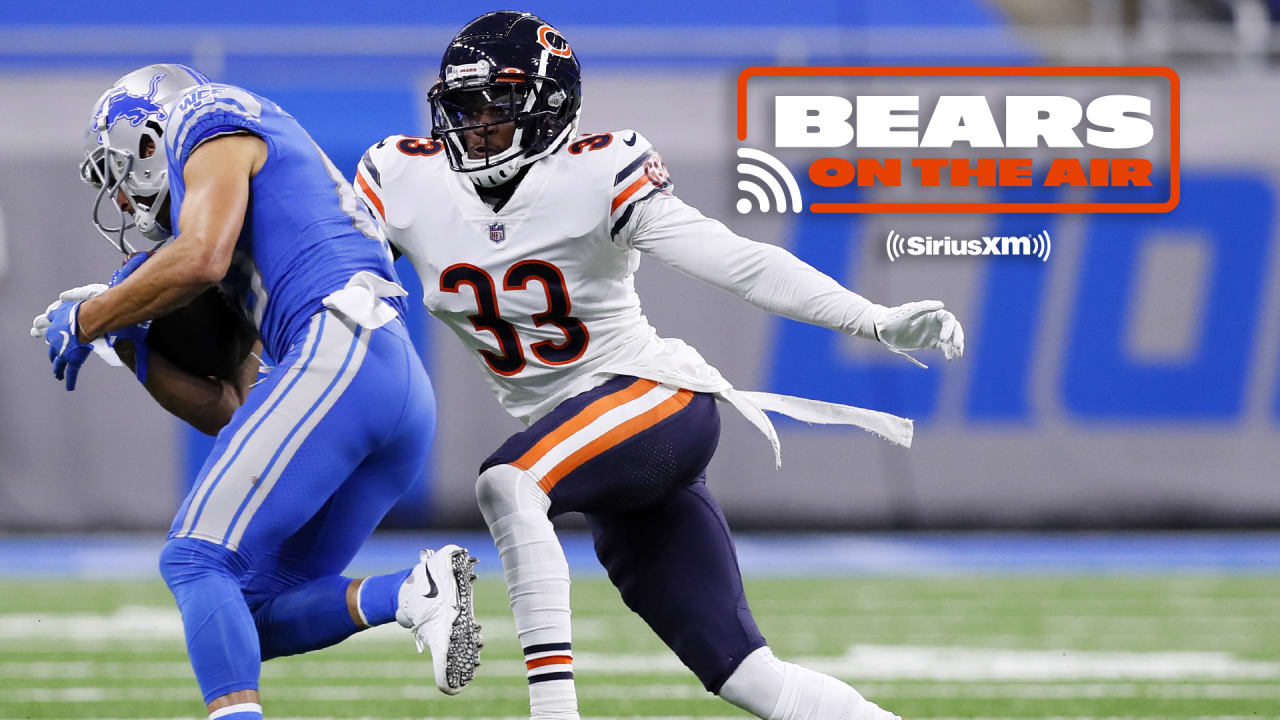 How to watch Chicago Bears vs. Detroit Lions
Fans in the broadcast area can watch Bears games live and for free through ChicagoBears.com or the official Chicago Bears app offered by Verizon. The links to the game streams will appear on the homepage of the site and the app and will be active when the game kicks off.
* Geographic and device restrictions apply. Local and prime time games only. Data charges may apply.
The Bears have introduced new games to improve the playing experience for fans this season. To play the games, download and open the official Chicago Bears app offered by Verizon, press "more" in the navigation menu at the bottom of the screen and select "Bears Game Room".
Two brand new games can be played by fans anywhere as they follow the action during home and away games:
• In Risk It presented by BetRivers, fans can bet a bank of 500 points on a series of predictions, such as "How will the Bears score their first points?" The fan with the highest score each week wins a personalized Bears jersey plus $ 250 in free bets at il.BetRivers.com.
• In Chicago Bears Football Bingo presented by PNC, fans follow along to see the game scenarios checked off on their digital bingo cards. The first 20 fans with regular bingo will win a $ 20 voucher for the Bears Pro online store. Ten fans with design # 1 on their card will win a $ 50 voucher. And the first fan with a "C" design on their bingo card will receive an autographed item from Bears.
With Risk It and Bears Bingo, fans can also interact with traditional Soldier Field video board features in the app from the stadium or anywhere else. The Dunkin 'Race, which takes place in the second quarter, and the Buona Beef Player Reveal, which takes place in the fourth quarter and features a blurry image that becomes clearer as hints are given. The Dunkin 'Race will be played in the home and road competitions, while the Buona Beef Player Reveal can be played in all eight home games at Soldier Field.
The pre-game show on WBBM Newsradio 780 AM and 105.9 FM will begin at 9:00 a.m.
Bears Gameday Live presented by Advocate Health Care will begin Sunday at 10:30 am and will be viewable in the Chicago area on Fox 32. It will also be streamed live on the official Chicago Bears app offered by Verizon.
Bears Postgame Live offered by United Airlines will air on Fox 32 and stream on the official Chicago Bears app offered by Verizon immediately following the Fox National Postgame Show.
Access full reruns, condensed games and films from all 22 coaches on the NFL Game Pass. Sign up for a 7 day trial.