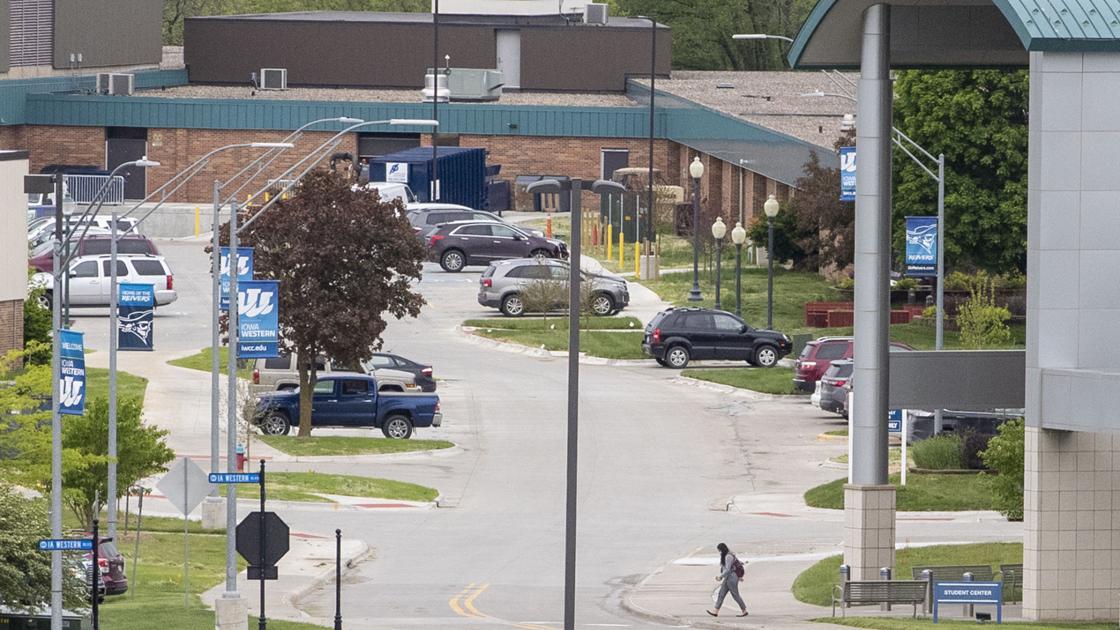 Iowa Western Continues to Grow – Itself and Its Students | History
Looft was at the forefront of a major movement nearly half a century ago when the state of Iowa formed the community college system. A small college already existed in Page County, Iowa, in the town of Clarinda, but college leaders knew a movement was needed to ensure the growth of the newly merged XIII area. Looft, originally from Kossuth County, Iowa, had served as superintendent of schools in Clarinda and was familiar with the scenery before such a move. Looft earned a Bachelor of Science degree from DePauw University while serving in the Navy V-12 program. He went on to earn a PhD from Iowa State University and in 1966 he returned to Clarinda to take on the Merged Area XIII challenge.
His daughter, Diane Machmuller, said education was his father's passion and he relished the opportunity to start a community college from scratch.
The difficult task at first was to convince the residents of Clarinda that moving the main campus to Council Bluffs was important for the growth of a new Merged Zone XIII. Demographics demanded such a decision, with the construction of Highways 80 and 29 intersecting at Council Bluffs and proximity to a bustling metropolitan student market in Omaha, Neb. Looft worked closely with community leaders, including the Lisle family, to ensure that Clarinda would maintain a strong presence in the new college structure.
The Lisle family have been very involved over the years with Iowa Western. Edwin S. Lisle, one of the first presidents of Lisle Corporation, a manufacturer of specialty automotive tools in Clarinda, served on the first board of trustees of Clarinda Junior College, which opened in 1923. Vern Lisle, a State Senator (R), worked with Senator Jack Kibbie (D) to lead the movement of the legislature to amalgamate the junior colleges in 1966. Edwin S. Lisle was a member of the board of trustees of Clarinda Community College and New Amalgamated Zone XIII, Iowa Western Community College, until his untimely death in 1977.