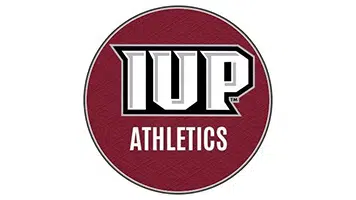 IUP WOMEN WIN REGIONAL TENNIS
From IUP Athletics:
The 38th-seeded IUP women's tennis team clinched a berth in the NCAA Division II Round of 16 with a 4-0 win over Slippery Rock in the Championship Finals. Atlantic region Saturday night at the Greensburg Racquet Club.
With the win, the Crimson Hawks qualified for the program's 10th NCAA Division II championships in the past 12 years. The IUP will travel to Sanlando Park in Altamonte Springs, Fla., and open the championship on Tuesday, May 17.
This is the Hawks' fourth regional title since 2017. They won an outright regional championship and advanced to their first national quarterfinal in 2021.
It was IUP's 13th straight win as they improved to 18-7 on aggregate. The Hawks are 21-13 all-time in the NCAA Tournament, including 19-0 in regional play.
It was also IUP's third win over Slippery Rock this season. The Hawks defeated SRU 6-1 on April 20 to clinch the regular PSAC West title, then 4-1 on April 30 in the PSAC Championship game.
Joanna Stralka clinched the title with a 6-3, 6-2 victory in second place over Adriana Gonzalez Sanchez of Slippery Rock. Lydia Vlachou won the first singles match at 6-2, 6-2 at No. 5 and 51st Karolin Kirthtag won 6-1, 6-2 at No. 1.
The Hawks picked up the doubles point with wins at No. 2 and 3. Kirchtag and Katy Graydon won 6-1 at No. 2 while Vlachou and Laura Dunarova won 6-4 at No. 3.
.