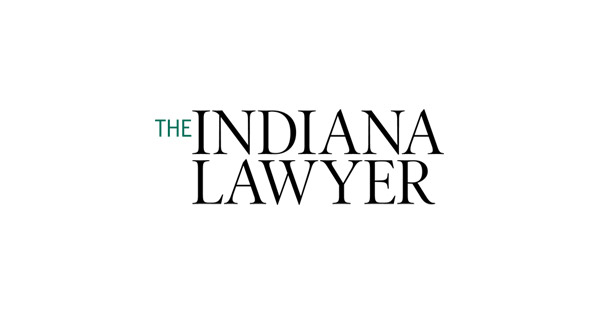 Lawyer faces malpractice claim in outstanding loan from former baseball player
Indianapolis lawyer faces a malpractice complaint from a couple who alleges the lawyer failed to adequately protect them and had a conflict of interest when he drafted a promissory note for a loan to a retired Major League Baseball player, who never repaid.
Elizabeth and Robert Bilbija sought to loan their friend, former league player Ryan Thompson, $ 42,500 in July 2014. Thompson, then an Indianapolis youth baseball coach, faced jail time for robbery. 'identity and said he needed the money to fight the charges. He had actually pleaded guilty months earlier, but he had not disclosed his plea to the Bilbijas, who had previously granted Thompson and his wife, Charon, a loan of $ 70,000.
When the Canadian couple decided to loan Thompson $ 42,500, they insisted that a lawyer help them with the transaction, and Thompson was referred to Indianapolis lawyer Christopher T. Lane. Lane's promissory note called for the loan to be secured by Thompson's MLB pension of about $ 8,000 per month. The Bilbijas and Thompson each paid Lane $ 250 for his legal services.
"After the execution of the MLB pension-backed promissory note, the Bilbijas loaned the additional money to Thompson by transferring the money to his criminal defense attorney," Judge Tanya Walton Pratt wrote in a statement. order friday at Bilbija et al. v. Lane, 1: 16-cv-2124.
"Thompson did not repay the money he owed the Bilbijas. Ms Thompson informed the Bilbijas in August 2014 that their financial situation was very bad and they could file for bankruptcy," Pratt continued. "The Bilbijas later learned that Thompson had filed for bankruptcy. The Bilbijas contacted MLB pension authorities to receive payment under the MLB pension guaranteed promissory note, and they learned that Thompson's pension was only enforceable for child support or similar debts and judgment would be required.
The Bilbijas sued Lane for professional misconduct, and Pratt let the case continue on Friday, partially dismissing Lane's summary judgment motion. She refused to accept Lane's argument at this point that he did not represent the couple.
Lane adamantly maintains that he did not represent the Bilbijas and never communicated to them that he represented them, and on the other hand, the Bilbijas firmly insist that Lane communicated in words and actions. that he represented them throughout the promissory note transaction, "Pratt wrote. ". . . .
Pratt granted Lane summary judgment on the conflict of interest charge of the Bilbijas' complaint, arguing that Indiana's rules of professional conduct do not support such a separate legal claim.
Thompson, 50, pleaded guilty in 2014 to a single federal count of using a false social security number with intent to deceive. He was one of 18 people arrested in an identity theft ring. He was sentenced by Pratt to six months in prison and ordered to return $ 85,917.
According to Baseball Reference, Ryan played nine major league seasons between 1992 and 2002 with the New York Mets, Cleveland Indians, Houston Astros, New York Yankees, Florida Marlins and Milwaukee Brewers.