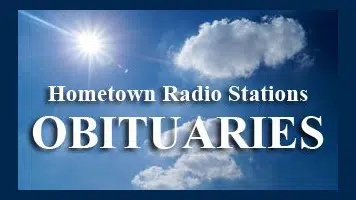 MICHAEL S. MACKANOS, JR., 71
Michael S. "Fudge" Mackanos Jr., 71 of Clymer, Pennsylvania, died Tuesday, August 2, 2022 at Scenery Hill Manor, Indiana, PA.
He was the son of Michael S. and Florence (Polly McLaughlin) Mackanos Sr., born September 16, 1950 in Indiana, PA. Mike has spent his entire life in Clymer. There was no other place he would rather call home.
Mike attended the old St. Anthony Parish School and graduated in the Penns Manor class of 1968. Fudge loved all Penns Manor sports and was an avid PITT and Steeler fan. He enjoyed fishing and was very interested in war history. He was a member of the Sons of the American Legion Post 222, Clymer and the Clymer Slovak Club. Fudge will be missed by his family and friends. Mike will be particularly missed by his sister, Michele. They "bonded" every Saturday morning while shopping for groceries.
He is survived by his son, Michael S. Mackanos II and his wife Amanda of Hooversville, three granddaughters, Harper, Hayden and Hannah, a sister, Michele Rapach, and her husband Ed of Indiana and a nephew, George Indiana Rapach.
Fudge was predeceased by his parents, Mike and Polly.
The family would like to give special thanks to Scenery Hill Manor and 365 Hospice for all of Fudge's compassion and care.
Friends are invited to attend a Christian funeral mass at 11.00am on Friday August 5, 2022, at the Church of the Resurrection, Clymer Site. Burial will be in Church of the Resurrection Cemetery, Clymer. McCabe~Roof Funeral Home, 565 Franklin St., Clymer is honored to assist the Mackanos family.
.