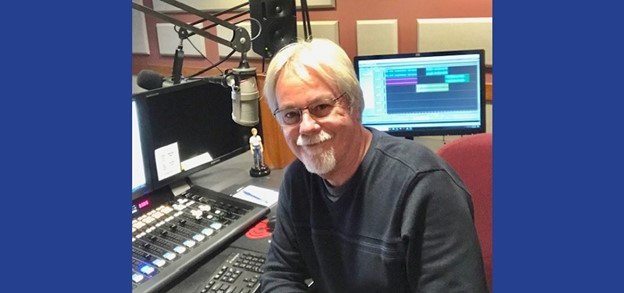 Ohio University and WOUB Launch Long Radio Career for Greg Koogler
When Greg Koogler came to Ohio University on an academic visit in the early 1970s and found out about the student opportunities at WOUB Public Media, he was intimidated.
"The radio talent I heard was better than the people I heard on the air in my hometown of Dayton," Koogler said. "But I knew WOUB was where I needed to be. I fell in love with WOUB's facilities and opportunities.
Koogler said he had the "radio bug" when he was 13 or 14 years old. And he was lucky that his high school had a 10-watt FM station where they allowed students to "cut their teeth" because it prepared him to work at a professional station like WOUB.
"I was able to air freshman at WOUB in the spring of 1973," Koogler said. "I finally started hosting the team from 7 to 9 p.m. on WOUB AM. It was a Top 40 format, which suited me perfectly. That's what I wanted to do in my career. »
When Koogler graduated in 1976, he stayed in the area getting his first job with WXIL in Parkersburg, West Virginia. He was called Greg MacArthur on the air and started as a disc jockey from 6 p.m. to midnight. Koogler was later promoted to program director. He left Parkersburg after about a year and a half, and over the next few decades Koogler held production and broadcast manager positions in Canton, Ohio; Jacksonville, Florida; Omaha, Nebraska; and Seattle before landing a production manager job at CBS Radio in 2000.
"I really loved the production side of things and the role at CBS Radio allowed me to focus on that," Koogler said. "I'm so grateful for the opportunities I've had."
In 2017, after CBS Radio was sold to Entercom and then to iHeartRadio, Koogler worked as a creative production designer for iHeartRadio. He retired in 2020.
"My career has been really wonderful," Koogler said. "I wouldn't trade my experience with WOUB for anything. Everyone I worked with was just awesome. We were all good friends. At the time, I don't think I realized it, but this whole experience was the foundation of my career.
To learn more about WOUB, visit woub.org.