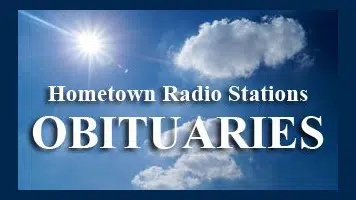 PATRICIA KAY WYATT, 58 years old | WCCS AM1160 & 101.1FM
Patricia Kay Wyatt, 58, of Indiana, died Wednesday, December 1, 2021 at the James E. Van Zandt VA Medical Center in Altoona. Patty fought a courageous battle with cancer and has now entered eternal rest with her Lord and Savior.
Patty graduated in 1982 from Indiana Area High School. Shortly after graduation, Patty joined the United States Navy. She loved to travel and the Navy gave her this opportunity. She had been stationed in Spain, Italy, Bermuda, Alaska and Philadelphia. Patty has also been deployed to Desert Storm. She was previously employed by the Indiana area school district before her illness. Patty loved animals and recently lost her beloved 15 year old Boston Terrier, Chelsea, on November 4, 2021. She also loved cooking, baking, music, movies and drawing. Patty was a collector of Snoopy memorabilia. One of her all-time favorite actresses was Lindsey Wagner, she also admired Prince and Audrey Hepburn. She was also a huge Steeler fan.
She is survived by her parents, Richard and Donna (Yount) Wyatt of Indiana; his niece, Shawna Wyatt, of Indiana; her former sister-in-law, Patsy Lower, from Indiana; her longtime friend, Barb Barris, of Maryland; aunts, uncles, cousins ​​and many other friends.
Patty was predeceased by her brother, David C. Wyatt, on January 8, 2021; his paternal grandparents, Clair and Beulah Wyatt; and his maternal grandparents, John and Mary Yount.
Friends will be received from 2 p.m. to 4 p.m. and from 6 p.m. to 8 p.m. Tuesday at Robinson-Lytle-Shoemaker Funeral Home, where a funeral service will be held Wednesday at 10 a.m. with Lori Parks, chaplain of the hospice. Interment will be in Oakland Cemetery.
The family suggests commemorative contributions be made to the American Cancer Society, 320 Bilmar Drive, Pittsburgh, PA 15205, VNA / Hospice, 850 Hospital Road, Suite 3000, Indiana, PA 15701 or Indiana County Humane Society, 191 Airport Road, Indiana, PA 15701.
To view the online obituary, sign the online guest register, or send your condolences, please visit www.robinsonlytleshoemaker.com
.