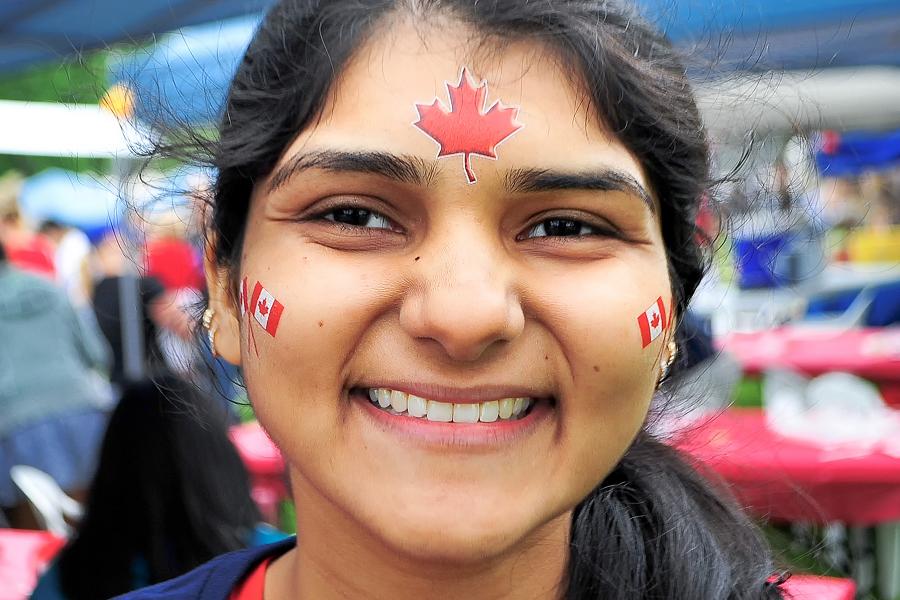 Peterborough New Canadians Center invites you to celebrate Canadian Multiculturalism Day on June 27
Sunday, June 27 is Canadian Multiculturalism Day – a day to celebrate Canada's diversity and reflect on how multiculturalism enriches the fabric of Canadian society.
This year, the New Canadians Center Peterborough will mark the occasion with a day of virtual programming, celebrating the customs, music, dance, food, sports and unique stories of newcomers to Canada.
Canada has one of the highest annual immigration rates by population of any country in the world, with approximately 300,000 new immigrants arriving in Canada in 2020. Canadian Multiculturalism Day is an opportunity to recognize that Canada is a land made up of immigrants who contribute to a vibrant multicultural environment. society.
Advertisement – story continues below
"We aspire to a multicultural society that celebrates the richness of diverse human cultures," said Andy Cragg, executive director of the New Canadians Center, in a press release. "When we celebrate diversity, we create community and we help everyone feel they belong, have hope and build confidence."
This year also marks the 50th anniversary of Canada's multiculturalism policy. In 1971, Canada became the first country in the world to adopt multiculturalism as an official policy – with the intention of preserving the cultural freedom of all people living in Canada and recognizing the cultural contributions of various ethnic groups to Canadian society. .
"We know that people continue to be targeted because they are different, that they feel unwelcome and excluded, but we have to counter this with hope and love, remaining confident that we can move forward in our quest for fairness, "Cragg said.
VIDEO: "We Are The Radical Monarchs" Trailer

Virtual participants can connect to a multicultural showcase featuring performances from the Ukti Center for Movement & Arts, Irish Millie and Blue Wave Taekwondo.
Another program features stories shared on a community radio podcast called "Newcomer Radio Group," where 10 newcomers share their stories of home, transition, integration and community. The radio podcast is a joint project of the Center for New Canadians and Trent Radio, the student-run radio station at Trent University.
In partnership with the ReFrame Film Festival, the virtual event will also offer a free online screening of films by We are the radical monarchs, a documentary film about radical monarchs – an alternative to the scout movement for young girls of color.
Advertisement – story continues below
#CookWithNCC – a series created by kawarthaNOW in partnership with the New Canadians Center – shares stories from newcomers about the facility, food and cuisine.
Stories in the series include Jessie Iriwanto from Indonesia and his beef rendang recipe, Tuncay Alkan from Turkey and his hummus recipe, and Imad Mahfouz from Syria and his yalanji recipe.
Programming for the Virtual Canadian Multiculturalism Day will be broadcast throughout the day of June 27 on the Center for New Canadians website at nccpeterborough.ca/jour-du-multiculturalisme/ and on their Facebook page and Youtube channel.
New Canadians Center Peterborough is a non-profit, charitable organization dedicated to helping immigrants, refugees and other newcomers become full and equal members of Canadian society. Over the past year, the New Canadians Center has supported over 1,000 clients from 96 different countries, speaking a total of 58 different languages.
Editor's Note: While kawarthaNOW supports Canadian Multiculturalism Day as a way to celebrate the diversity and cultural contributions of diverse ethnic groups, we also recognize the important contributions of Indigenous heritage and culture to the fabric of Canadian society, and recognize the shameful treatment that Canada inflicts on aboriginal peoples. and the historical oppression of their heritage and culture.