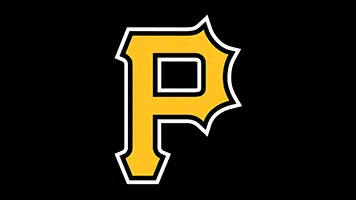 PIRATES TAKE A SECOND STRAIGHT VICTORY IN MILWAUKEE
The Pirates hadn't won a series in Milwaukee since 2018, but they got the chance yesterday.
Greg Brown has the story.
The Pirates lost star center fielder Bryan Reynolds, who left the game after the 6e sleeve with side discomfort. Manager Derek Shelton said afterwards that Reynolds could play unrestricted defense but the team "didn't want to bat test him". It is listed as "overnight".
Closer David Bednar has been named to represent the Pirates in next week's All-Star Game at Dodger Stadium in Los Angeles. After allowing two runs yesterday at Milwaukee, Bednar is 3-2 with a 2.63 ERA and 15 saves, and he leads the National League in multi-inning saves, with five.
MLB
For the second year in a row, Shohei Ohtani of the Angels was selected as a pitcher for the American League team after having already been voted as the team's starting designated hitter. Ohtani is 8-4 with a 2.44 ERA as a pitcher this season, and he's 5-0 with a .27 ERA in his last five starts. He hasn't allowed a run in his last four starts. At bat, he is batting .256 with 19 home runs and 54 RBIs.
Other All-Star highlights include the Contreras brothers, William of Atlanta and Willson of the Cubs, both on the NL team, and Clayont Kershaw of the Dodgers returning to the All-Star Game at his home stadium. home. The Yankees lead the picks with six and the Astros have five.
ALTOONA CURVE
Quinn Priester pitched five shutout innings, striking out six and allowing four hits as Altoona beat Akron, 11-1. Blake Sabol had three hits, including his ninth homer of the season, and Andres Alvarez had a brace and a homer.
The Curve return to Altoona to open a six-game series tomorrow night against Richmond.
.