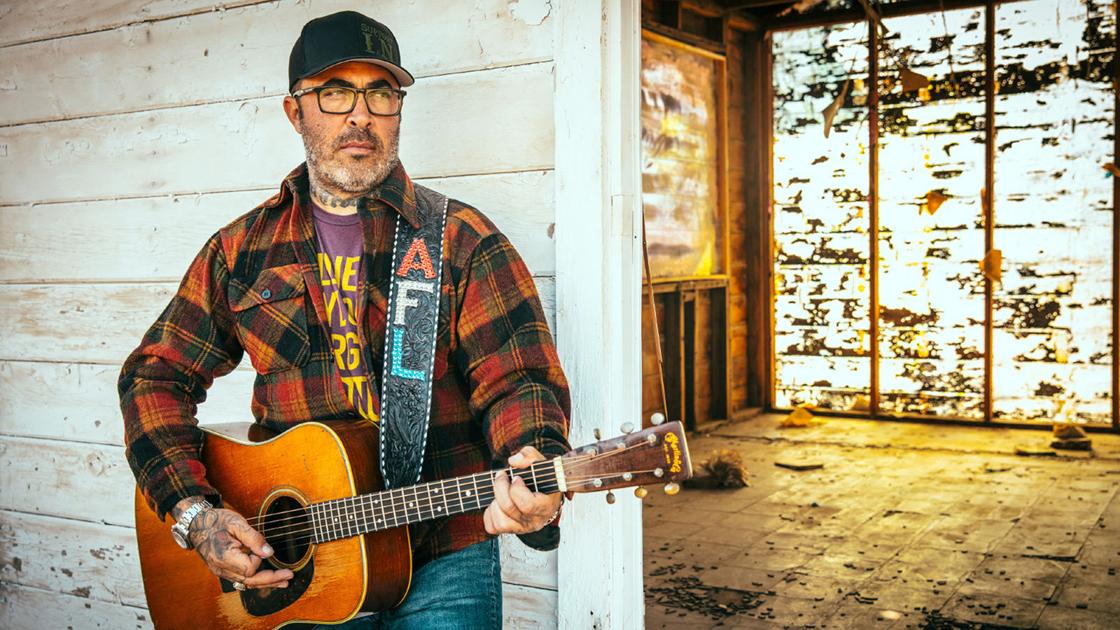 Ready to play: Radio room reopens and Avalon theater expands | Music
Ethe vents are returning as the venues reopen to more people, expanding the options for live music in the Grand Valley.
Country Jam continues through Saturday, June 26 in Mack – visit countryjam.com for more information on the festival – and two venues in Grand Junction are welcoming live music fans in different ways in the coming days.
The KAFM radio room is finally opening for its first broadcast in 15 months.
Dawn & Hawkes will perform at 7 p.m. on Saturday June 26 at the Radio Room, 1310 Ute Ave. Doors open at 6:30 p.m.
The Radio Room is the complete opposite of County Jam Ranch – it's an intimate, indoor venue with 75 seats. For this concert, 70 seats will be available to give everyone a little more leeway, said Ian Golba, music director and outreach and events coordinator for the non-profit radio station.
"It's a pretty close space for sure," Golba said. "You can get closer to the groups you see. "
The Radio Room promotes the feeling that the band is playing just for you and your friends, something that fans of live music as well as many musicians appreciate, he said.
Some of the bands and musicians that frequent the venue might play bigger spots and many do, but they love the audience and the atmosphere they know they will find in the Radio Room, he said.
Before COVID-19 closed concerts in March 2020, there were live music fans who came to the radio room whenever they had the chance. "It was a community. It really fosters that community atmosphere, "Golba said.
Dawn & Hawkes are an alternative folk duo and have performed at the Radio Room several times. "It was really nice to debut, I guess, to be a local favorite," Golba said.
Next up in the Radio Room is another favorite: Moors & McCumber. This group plays on July 7th.
In addition to reopening the Radio Hall, KAFM plans to continue offering a few shows at the Avalon Theater to take advantage of its ability to accommodate a larger audience. "We call it KAFM present at the Avalon," Golba said.
Visit kafmradio.org for information on these concerts and other KAFM events.
While the Avalon Theater has hosted a few events in recent weeks, its biggest gig to date is yet to come.
Aaron Lewis and The Stateliners will perform at 8 p.m. on Saturday, June 26 at the Avalon Theater, 645 Main St. Doors open at 7 p.m.
Lewis was originally scheduled to perform at the Avalon in March 2020. When the venue closed due to the pandemic, the concert was rescheduled for the fall and then rescheduled for June 26, said Maria Rainsdon, executive director of the Avalon and Las Colonias. Amphitheater.
"He wanted to go out no matter what," she said. "He wanted to be on the road on tour. He hated that he couldn't go out and make music, that's the feeling I had.
Even when Country Jam announced their dates, the outlaw country musician decided to go ahead with the concert, she said.
The show was nearly sold out for its 2020 date, but there are still a few spots left for Saturday, she said.
People who have tickets for that original date, even hard copies, should bring them. "They will scan as usual," Rainsdon said.
Lewis' concert will be the biggest at the Avalon until August, as many fans of live music will turn to the Las Colonias Amphitheater with bigger concerts starting there in July.
Many returning musicians choose to perform at outdoor venues and postpone those indoor shows until later in the year, Rainsdon said.
That doesn't mean the Avalon will be closed by then, though.
The free Sunset Terrace concerts, held in conjunction with the Market on Main, will take place from 6 p.m. to 9 p.m. every Thursday and feature local musicians on the Avalon's rooftop terrace.
There will also be a concert with Aaron Kamm and The One Drops at 7 p.m. on July 14 on the Rooftop Terrace. Tickets for this show featuring roots reggae, blues, jazz funk are $ 12 in advance and can be purchased at Universe.com/AKOD.
If those shows aren't quite what you're looking for this weekend, here are a few options that might suit your ears.
Alternative rock band The Verve Pipe performs at 8 p.m. on Friday, June 25 at the Mesa Theater, 538 Main Street. Doors open at 7 p.m. Tickets cost $ 25 to $ 30.
Rap-infused rock band Dropout Kings performs at 8 p.m. on Saturday, June 26 at the Mesa Theater. Tickets cost between $ 15 and $ 18.
For these two shows for all ages, tickets can be purchased on mesatheater.com.
For high-end jazz and soul, grab a ticket to Sunday Brunch with The Sunday Morning All-Stars from 11 a.m. to 2 p.m. on Sunday, June 27 at Charlie Dwellington's, 103 N. First St.
This show features musicians from several Grand Valley bands, filling a Sunday morning with jazzy favorites.
Tickets are $ 22 in advance, $ 25 at the door. This show is sold out for its last date, so it is recommended that you check tickets as soon as possible. Information on purchasing tickets can be found at facebook.com/SundayMorningAllStars.
Brunch will be available for purchase and ranges from $ 10 to $ 15
For more information on additional shows in the area, see the entertainment calendar on page 6.