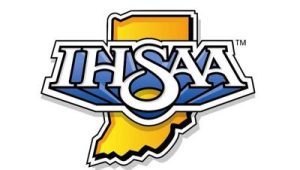 Region women's basketball tournament schedule, standings, ratings and scores (updated at 1:30 a.m. Feb. 8) – WRBI Radio
Updated February 8 at 1:30 a.m.
Sections involving schools from the EIAC, ORVC, and MHC conferences as well as independent Oldenburg schools are shown in bold.
PREVIOUS a team's name, if any, are its final ICGSA poll ranking and an asterisk denoting the defending champion.
AFTER each team name are their current season record (courtesy of John Harrell) and their Sagarin class standings and standings (courtesy of Jeff Sagarin) through Saturday 5 games February :
4A Section 14 at Bloomington North (6 teams):
Game 1 – #8 Columbus East 80, Bloomington North (9-14, 61st/62.7) 42
Game 2- #11 *Central-East 41, North Columbus (14-9, 36th/81.6) 38
Game 3 – #8 East Columbus 70, Martinsville (7-15, 60th/62.7) 48
Game 4- #11 *Central-East 71 South Bloomington (5-19, 62nd/62.2) 45
PPD Championship at Tue 7 p.m. — #8 Columbus East (19-3, 13th/94.7) vs. #11 *Central-East (21-4, 17th/90.0)
Section 3A 29 in Greensburg (7 teams):
Game 1- * Rushville 47, Franklin County (11-13, 55th/56.3) 34
Game 2- Lawrenceburg 46, Connerville (6-17, 68th/49.3) 33
Game 3- Greensburg 62, Batesville (6-16, 66th/50.3) 39
Game 4- * Rushville 67, South Dearborn (5-18, 77th/41.7) 34
Game 5- Greensburg 39, Lawrenceburg (15-10, 39th/66.3) 33
PPD Championship to Tue 7:30 p.m.- * Rushville (16-9, 24th / 72.4) against Greensburg (10-14, 46th/63.4)
2A Section 45 at Southwestern Hanover (6 teams):
Game 1- county switzerland 42, South Decatur (4-17, 81st/36.3) 31
Game 2- * South of Ripley 39, North Decatur (16-7, 50th/55.9) 21
Game 3- county switzerland 49, southwestern hanover (5-19, 83rd/34.1) 27
Game 4- * South of Ripley 44, Milano (5-18, 87th/31.7) 24
PPD Championship to Tue 7pm- county switzerland (18-6, 54th / 54.8) against * South of Ripley (17-8, 42nd/58.6)
Section 1A 60 at Waldron (7 teams):
Game 1- Sunrise 44, Oldenburg (8-13, 46th/43.2) 39
Game 2- #5 Jac-Cen-Del 75, Hauser (10-13, 42nd/45.3) 40
Game 3- Morristown 51, South West Shelby (12-11, 32nd/51.7) 42
Game 4- #1 * Waldron 53, Sunrise (10-14, 50th/42.1) 11
Game 5- #5 Jac-Cen-Del 48 against Morristown (14-10, 27/54.0) 41
PPD Championship to Tue 7pm- #1 * Waldron (21-1, 3rd/78.0) against #5 Jac-Cen-Del (19-6, 10th/65.9)
Section 1A 62 in West Washington (5 teams):
Game 1 – West Washington 47, Edinburgh (8-11, 61st/36.7) 33
Game 2 – #11 * Trinity Lutheran 80, Crothersville (3-14, 84th/13.4) 9
Game 3- West Washington 37, Shawe (9-11, 72nd/30.9) 23
ppd Championship as of Tuesday 7 p.m. – #11 * Trinity Lutheran (15-8, 14th/61.4) vs. West Washington (15-7, 41st/46.5)