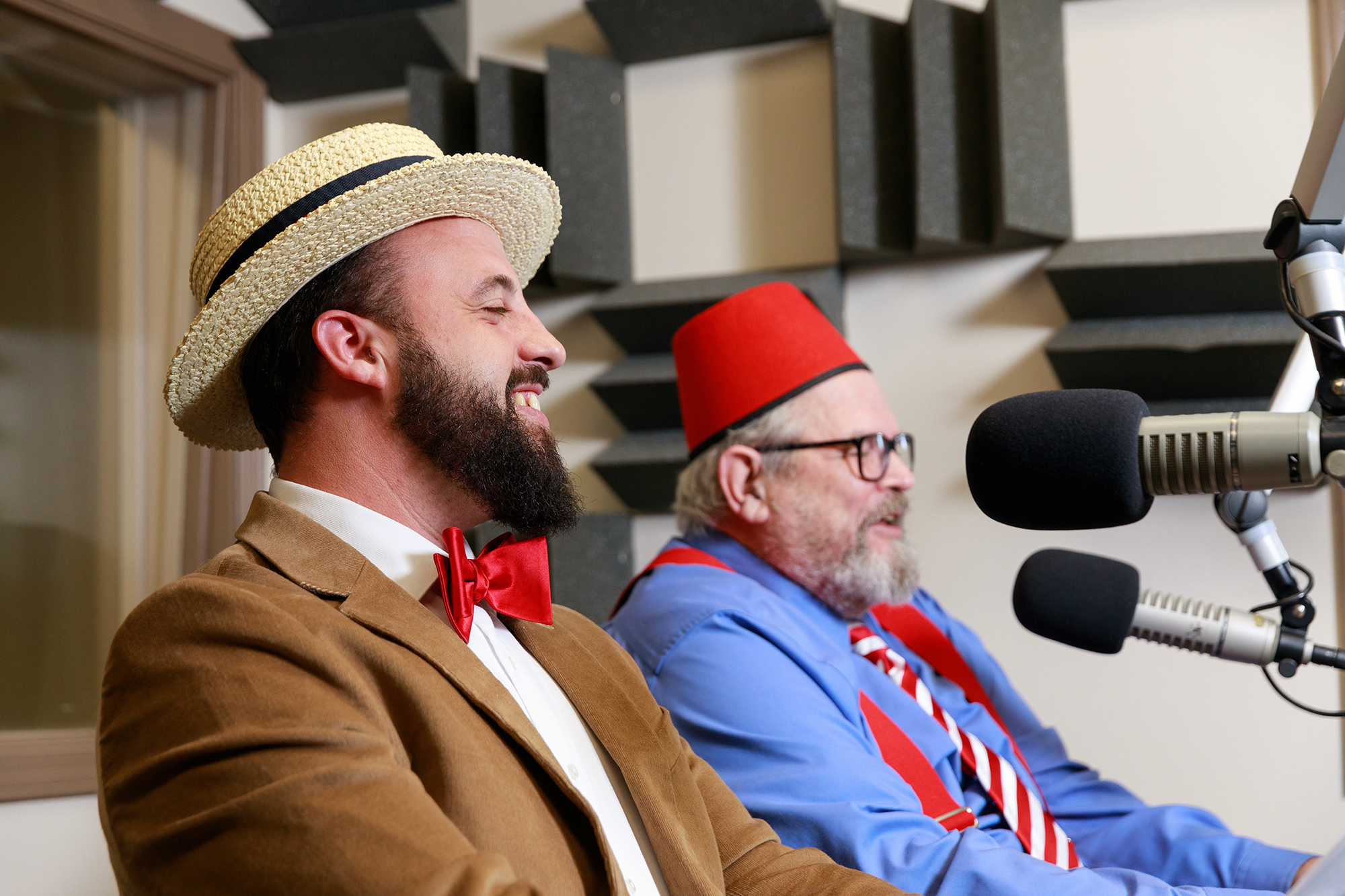 WRKF Radio Drama Club brings theater to the local airwaves
---
Once upon a time, before 24-hour news cycles and endless streaming and social media, America got its joys of entertainment from weekly radio shows. The performers, many of whom would go on to work on television, played their way through dozens of original comedies and dramas, each ending with a must-not-touch cliffhanger on that dial that captivated audiences.
The golden age of radio of the 1930s and 40s may seem like an antiquated art form today, overshadowed by our heavy reliance on the visual. But not so fast, says Timmie Callais, founder and artistic director of the year-old WRKF Radio Drama Club. The auditory arts troupe produces original radio dramas that air occasionally on Sunday nights on the Baton Rouge Public Radio Station.
"We listen to podcasts, we listen to audiobooks and during natural disasters, which we know very well, we tune into the radio," says Callais, WRKF's membership director on the day. "It makes sense that listeners find radio drama appealing."
And they did. The WRKF Radio Drama Club wrapped up its first season this spring with a well-received six-part limited original series titled "The Time Team." The family-friendly show depicts the adventures of a time-traveling scientist named Dr. Bungles, two children, and their mother. In each episode, the characters travel to a different time in history, where they interact with famous people and learn something about life and love.
More than 20 singers and actors from Baton Rouge make up the Radio Drama Club, each performing recurring or ensemble roles.
Read it full drama club story from the June 2022 edition of 225 magazine.