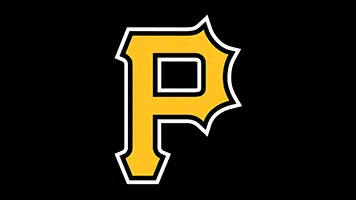 YELICH SLAMS THE PIRATES | WCCS AM1160 & 101.1FM
There was no comeback for the Pirates last night in Milwaukee as former Bucco nemesis Christian Yelich opened the game in the fourth inning.
Greg Brown has the story.
Game 2 of the series is tonight. Bucs' JT Brubaker makes his third start of the season against Brewers ace Corbin Burns, the defending NL Cy Young Award winner. That's a 7:15 airtime on WCCS.
he Pirates activated pitcher Luis Oviedo yesterday and assigned him to Altoona. Oviedo was a Rule 5 draft pick who, by rule, was to spend all of last season in the big leagues with the Pirates. He played 22 games last year in Pittsburgh and, after suffering a sprained ankle, didn't pitch in a game in spring training. He made two rehab starts for Bradenton before being activated yesterday.
MLB
Former Cy Young Award winner Jake Arrieta announced his retirement yesterday after 12 major league seasons. The 36-year-old began his major league career with the Baltimore Orioles before being traded to the Cubs in 2013. During his five seasons at Chocago, Arrieta won the National Cy Young League in 2015 and the World Series in 2016. Arrieta also spent time with the Phillies and Padres.
The Oakland A's are dealing with the biggest COVID outbreak of the young MLB season. Oakland moved six players to the COVID-19 injured list on Monday, just days after outfielder Stephen Piscotty was first placed on the list. The A's will be without Jed Lowrie, Chad Pinder and Austin Allen, Lou Trevino, AJ Puk and Kirby Snead. Oakland called top prospect Nick Allen and several other players as roster replacements.
.